Dear Friends
How to set in Horizontal lines to be arranged in Vertical lines ....how it is possible ?
(ms excel lo addam ga vunna cell columns nu addamga one by one krinda pakka ante...niluvuga...ela amarchukovaali ?
ante addamga vunnavi niluvuga....varasaga raavaaali
daya chesi telisina vallu cheppagalaru
it is most necessary for us.
Thanking you
yours Ram Prasad
---
RE: doubt in ms excel
by mn48 on 16-Nov-2009, 11:04 AM
swap row elements with column elements :
select & copy the required elements in the row(s)
go to a new sheet / new cell
select "paste special ..."
select transpose checkbox - click ok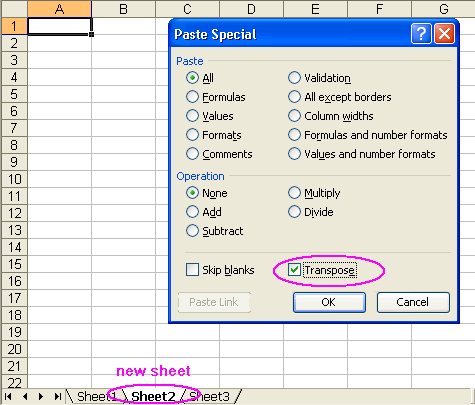 result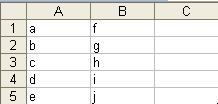 ---
RE: doubt in ms excel
by ramu2k06 on 16-Nov-2009, 11:04 AM
Dear Friend,
This is the solution
1. Meeru meeku kavalasina datanu select chesukoni COPY or CTR+C press cheyandi. (Ante Addangavunna Data)
2. Tharuvatha Meeku ekkadaithe a data kavalo a Cell ku vellandi
3. ippudu PASTE SPECIAL option select chesukondi.
4. Ippudu meeku konno options vastayi. Andhulo TRANSPOSE ane option yokka box tick chesi enter kottandi.
5. Ippudu meeku data niluvuga vasthundi.
EE command viceersa panchesthundi ante addagavunna datani niluvuga, niluvugavunna data ni addamga chesukovachu.
meeku ee option panichesthe ayithe meeru reply ivvandi.
Dear member,
inka easyga edaina option unte meeru cheppagalaru
Thanks
Ramu.A
---
row aMta select cEsi, notepad lO paste cEsi select-all cEsi, ms-word lO paste cEsi, find and replace dvArA mArpu cEsi dAnini marala excel lO paste cEstE mIru anukunna vidhaMgA vastuMdi
---
User(s) browsing this thread: 1 Guest(s)