Post: #1
internet thru mobile - help me
by ramuvemuri on 24-Jul-2010, 03:23 PM
Hi friends naku oka problem vachindi na pc ni 2 days back format cheysanu with xp instal (sp2) chesanu anthaku mundhu nenu airtel mobile nundi dailup net connection vadutu undey vadeni fomat chesina taruvata naku net sariga connect kavatum ledu ani settings correct ga unai antunaru coustmercare vallu but no use konchum cepu vastundi malli adi cut ayepotundi so plz help me firewall kuda off lo petanu ... ayne no use.....so plzzzzzzzzzzzz
and one more na win xp updated kadhu adi update chesukundam ante na pc lo You are not allowed to view links.
Register
or
Login
to view. e site open kavatum ledu so na xp ni update chesukovatum ela telupagallaru plzzzzzzzzzzzzzzzzzzzzzzzzzzzzz
thank u............. plz help as quick as possible....
---
Post: #2
RE: internet thru mobile - help me
by Prasad on 25-Jul-2010, 08:08 AM
మీ మొబైల్ సెట్ ఏ కంపెనీకి, మోడల్ కు చెందినదో మీరు తెలియచేయలేదు. నా అంచనా ప్రకారం మీ మొబైల్ సెట్ యొక్క డ్రైవర్స్ మీ సిస్టం లో ఆపరేటింగ్ సిస్టం ను మార్చిన తర్వాత సరిగ్గా ఇనస్టాల్ కాలేదు. ఒక వే ళ మీ మొబైల్ నోకియా కంపెనీ కి సంబంధించినదైతే Nokia PC Suite ఉపయోగించండి. క్రింది విధంగా కనెక్ట్ అవ్వటానికి ప్రయత్నించి చూడండి.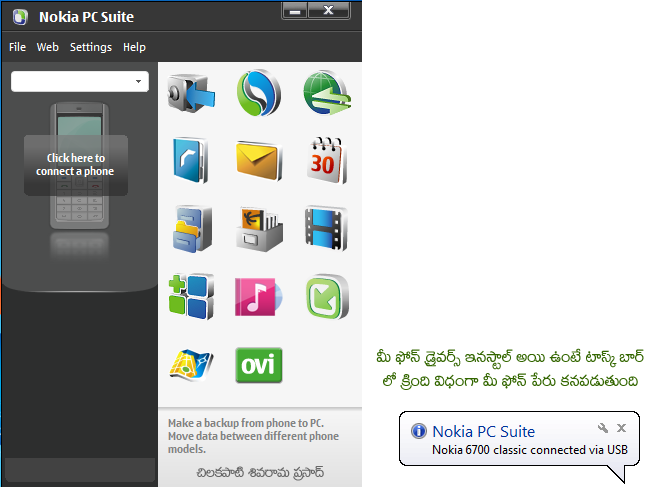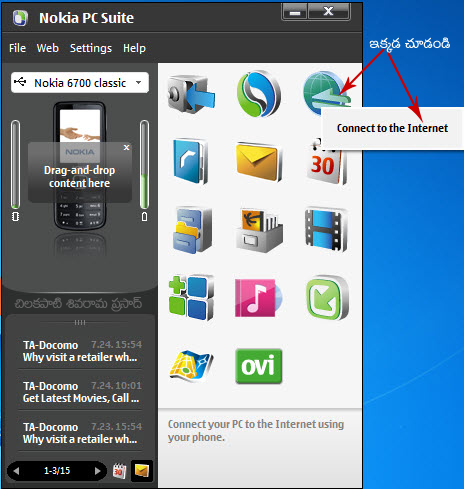 Connect to Internet Click చేసినపుడు వచ్చే డైలాగ్ బాక్స్ లు వాటిలో configure చేయవలసిన విధానం క్రింది తెరపట్టుల లో చూడండి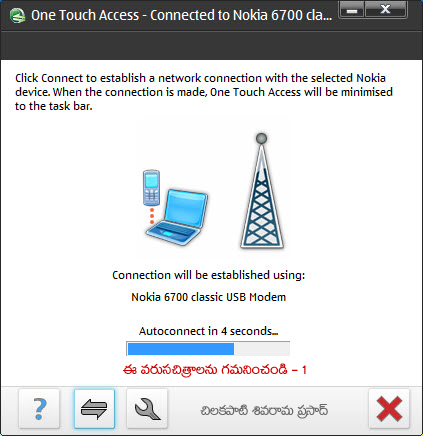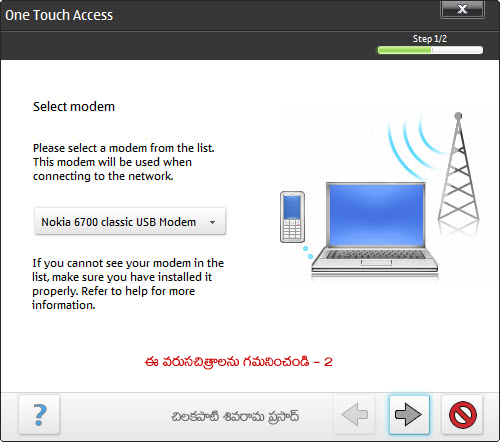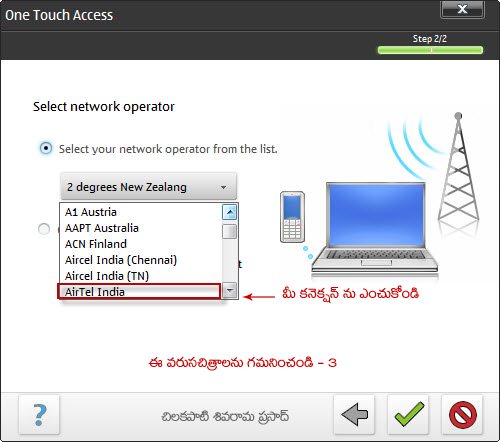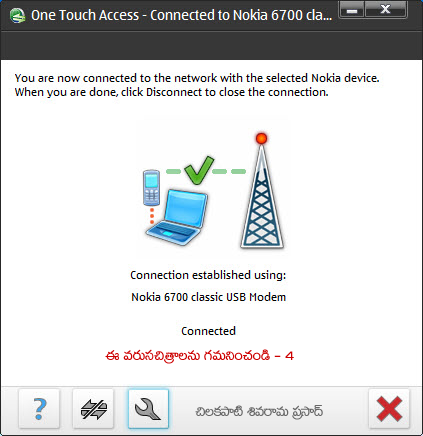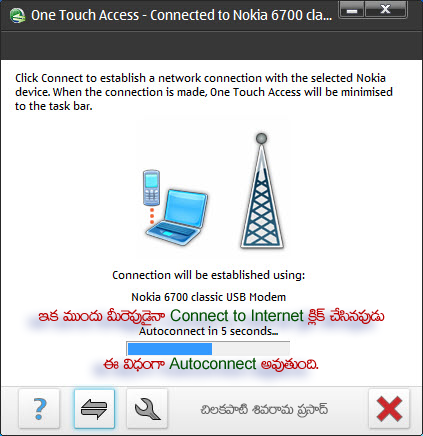 ---
Post: #3
RE: internet thru mobile - help me
by kittu on 26-Jul-2010, 06:16 PM
Friends
My phone model is G FIVE M1 . I had no pc suite. Please give me down load link
---
User(s) browsing this thread: 1 Guest(s)